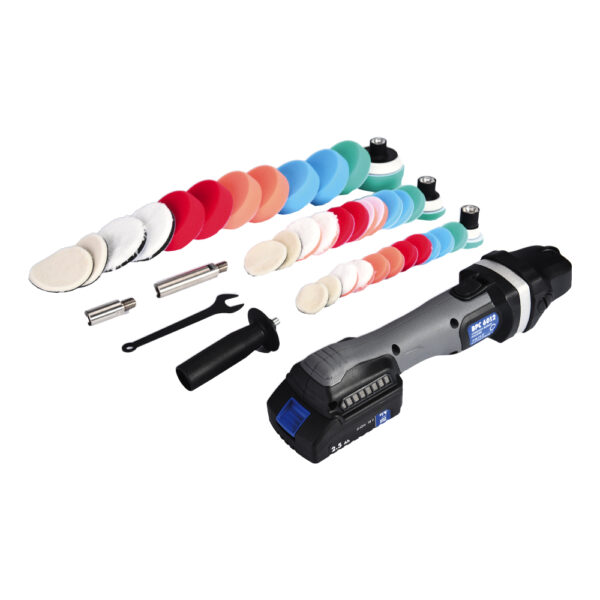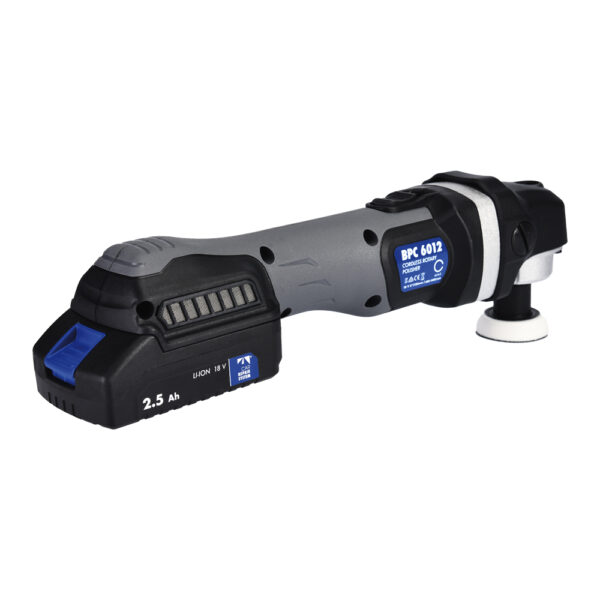 POLISHER BPC 6012
 The polisher BPC 6012 is an eccentric battery polisher with 12 mm orbit, very ergonomic, light and easy to handle. Its design allows to work comfortably in all areas of the vehicle with less fatigue and saturation to the operator.
Particularly effective due to its precise and smooth orbit, especially in precision work on dark colours to remove holograms.
2.5 Ah battery not included.
Model


BPC 6012

Backing plate

Max. 123 mm. ( 5")


Foam pad

Max. 150 mm. ( 6" )


Weight

1.60KG


Unloaded speed

500-1800/min


Tension

18VDC

Accessories

 

5" back plate, side handle

, Instructions for use