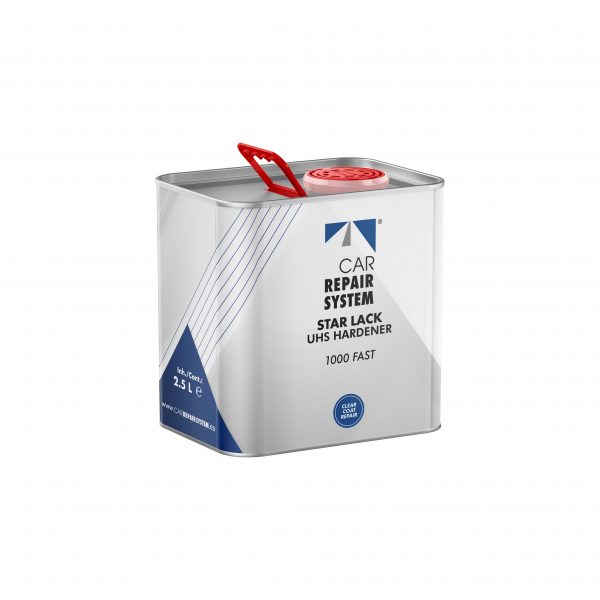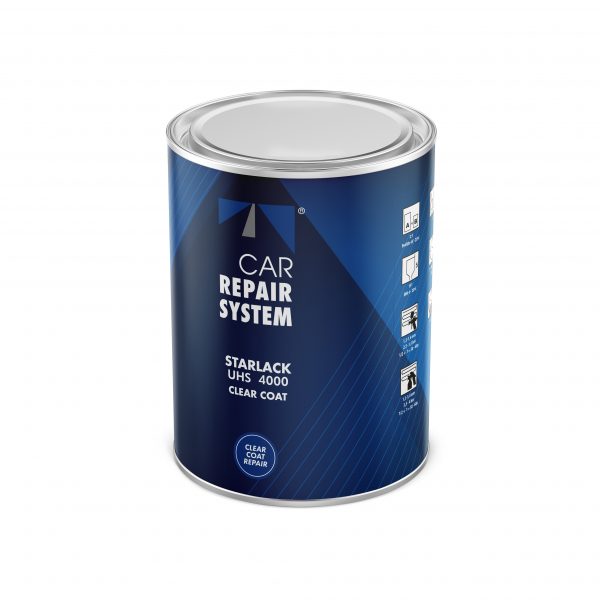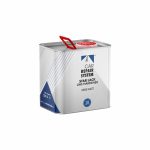 STAR LACK CLEAR COAT UHS 4000
Latest generation UHS clearcoat especially suitable for complete or partial repainting of car bodies.
CHARACTERISTICS
Easy to apply without dilution, although it can be used to adjust the viscosity at low temperatures.

Excellent finish, deep gloss and very clear appearance.

Thanks to its versatility and its different catalysts, it can be used in any refinish.
Description
| | | | | | | | |
| --- | --- | --- | --- | --- | --- | --- | --- |
| REFERENCE | DESCRIPTION | PACKAGING | CAPACITY | UN/BOX | SECURITY DATA SHEET | TECHNICAL DATA SHEET | CATALYZING TABLE |
| 5009-001110 | Clearcoat UHS 4000 | Tin | 5 l | 4 un. | | | |
| 5009-001111 | Hardener UHS 1000 fast | Tin | 2,5 l | 4 un. | | | |
| 5009-001112 | Hardener UHS 2000 standard | Tin | 2,5 l | 4 un. | | | |
| 5009-001113 | Hardener UHS 3000 slow | Tin | 2,5 l | 4 un. | | | |
| 5009-001116 | Clearcoat UHS 4000 | Tin | 1 l | 4 un. | | | |
| 5009-001117 | Hardener UHS 2000 standard | Tin | 0,5 l | 6 un. | | | |
| 5009-001118 | Hardener UHS 1000 fast | Tin | 0,5 l | 6 un. | | | |